▶ Spiritual Healing: via @Peta_de_Aztlan:
https://humanelibertyparty.wordpress.com/2015/08/15/%e2%96%b6-peta_de_aztlan/
++++


++++
I AM a Humane Being still interested in my own Spiritual Healing from wounds I have incurred in the past. For starters I am a recovered dope fiend and recovered drunk now blessed to have long-term sobriety.
I now have Type II diabetes and am on SSI Disability based upon a bipolar diagnosis. I actually have #ADHD and #OCD tendencies which I do not consider severe enough to be considered 'disorders'.
I AM wary of throwing psychiatric labels on myself, Do not trust 'experts' in the psychiatric field. So I admit I have 'issues in question' that I am conscious of and address on an ongoing basis. In the life process we are born, develop, mature, decline, then experience death.
Typing out my thoughts is a kind of personal therapy for me and it helps me to self-clarify what's going in my life and my thought processes. I hope to get a book published between here and death. If not, based upon the 'shit happens' theory, at least I will have these blog posts out on the web.
My ideal living situation would be to have my own place and a room with a good view. Plus, to have my own kitchen, toilet and bathroom. Now I am in a little room or tee-pee at the Shasta Hotel in downtown #Sacramento, California and my 'view' looks like a little prison courtyard. Nevertheless, I appreciate my blessings and do not count my curses.
====
What can be is not necessarily what is, but what can be hints at potentiality. We need to be ruthlessly honest with ourselves about our core character defects and shortcomings. It is a truism that we can be as sick as our secrets and often our secrets are buried deep in our own subconscious.
A primary goal of psychoanalysis is to bring the deep subconscious up to a conscious level so we can analyze and understand ourselves better, plus work on our continued character development. The terms psyche and the inner spirit can be interchangeable in a given context.
Life is ultimately a personal journey we must traverse on a path with heart on our own ~ though we can have spiritual guides to help us along the way.. We recommend a Daily Personal Inventory of our assets and liabilities, making necessary amends to those we have wronged, cultivating healthy relationships and living with a humane conscience and moral compass . We each need to be able to stare in our own clean mirrors without shrinking back from seeing ourselves as we really are behind any false masks we wear in front of others to hide our true self.
We need to keep balance in the trinity of the mind, body and soul in order to live healthy wholesome lives in unity. Let us be of tangible benefit to the real world we live in as we work on raising our collective mass consciousness and our personal spiritual growth.
In general, Spiritual Healing is a personal process for helping us evolve beyond past wounds by facing fears, treating wounds and understanding our pain in order to help us become creative spiritual beings who nurture each other with humane love. Many so-called mental health issues are actually spiritual in nature ~ deep stirrings in the soul we need to resolve through heartfelt prayer, mindful meditation and intuitive discernment.
On a personal individual level, many may need healing from past traumas, either physical or in the psychic realm. For example, we may need healing from addiction or from our past failures, such as in intimate relationships, failed marriages, being formerly homeless, good jobs we have lost and other issues that resulted in personal trauma.
On the other hand, a whole people can need healing. For example, as a result of  the terrorist attacks on 911 many Amerikan people suffer from different degrees of paranoid schizophrenia and even PTSD. The numbers 911 is no longer a simple number to call an ambulance in an emergency situation for many Amerikans. Now many Amerikans have a mistrust of Middle Eastern peoples. Plus, Amerika has the original sin of racism that keeps its people divided and fearful of those who are not of a certain kind of people.
So we must open ourselves to Spiritual Healing and investigate alternative wholistic methods of helping ourselves before we get addicted to drugs or seek false escapes that can be harmful to us.
Remember we are ultimately Spiritual Beings!
===
Spiritual Healing To Heal Yourself And Others:
http://www.aetherius.org/healing-yourself-and-others/
====
Spiritual Healing – Principles:
http://www.spiritualresearchfoundation.org/spiritualresearch/spiritualscience/spiritualhealing
====
Connecting Spirituality And Health:
http://www.spiritual-healing-for-you.com/
====
#Healing From Within – Awaken Your Inner Healing Light: @joinwakeupworld
http://wakeup-world.com/2015/08/16/healing-from-within-how-to-awaken-your-inner-light/
++++
Note: Please, do not be afraid to leave a coherent comment. I often type up stuff for my own self-clarification. Create your own blog. Express yourself without fear. Evolve or perish!
++++
Venceremos Unidos! We Will Win United!
@Peta_de_Aztlan aka Peter S. López
Sacramento, California, Nazi Amerika
++++
▶   Connect @Peta_de_Aztlan:
https://twitter.com/Peta_de_Aztlan:
++++
▶   Basic Platform of the Humane Liberty Party:
https://humanelibertyparty.wordpress.com/2014/10/09/basic-platform-of-the-humane-liberty-party/
++++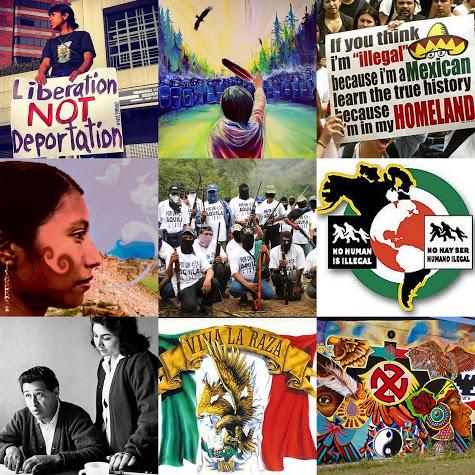 ++++


++++


++++
C/S